Thanks to incredibly solid growth in 2022 (pro forma revenue at €181m), SEC Newgate climbed 9 positions compared to the previous year;
SEC Newgate also recorded a striking +84% growth rate year-on-year versus an average of 17.8% from a comparable peer group;
SEC Newgate's growth was the largest amongst the top 30 global firms.
Milan, Italy 15 May 2023 – SEC Newgate S.p.A., is pleased to report a significant improvement in its positions in two major ranking tables for the PR industry.
Following an exceptional year ended 31 December 2022, the Italian headquartered global Group, which has a strong focus on Communications, Advocacy and Insight, recorded the highest ascension in the top 30 global PR firms by gaining 9 positions and being placed 21st in PRovoke's Top 250 rankings.
The result reflects SEC Newgate's consistent business growth, with revenues rising 84% over previous year (2021), against an average rate of 17.8% of the cluster sized between 50 and $250m in revenues.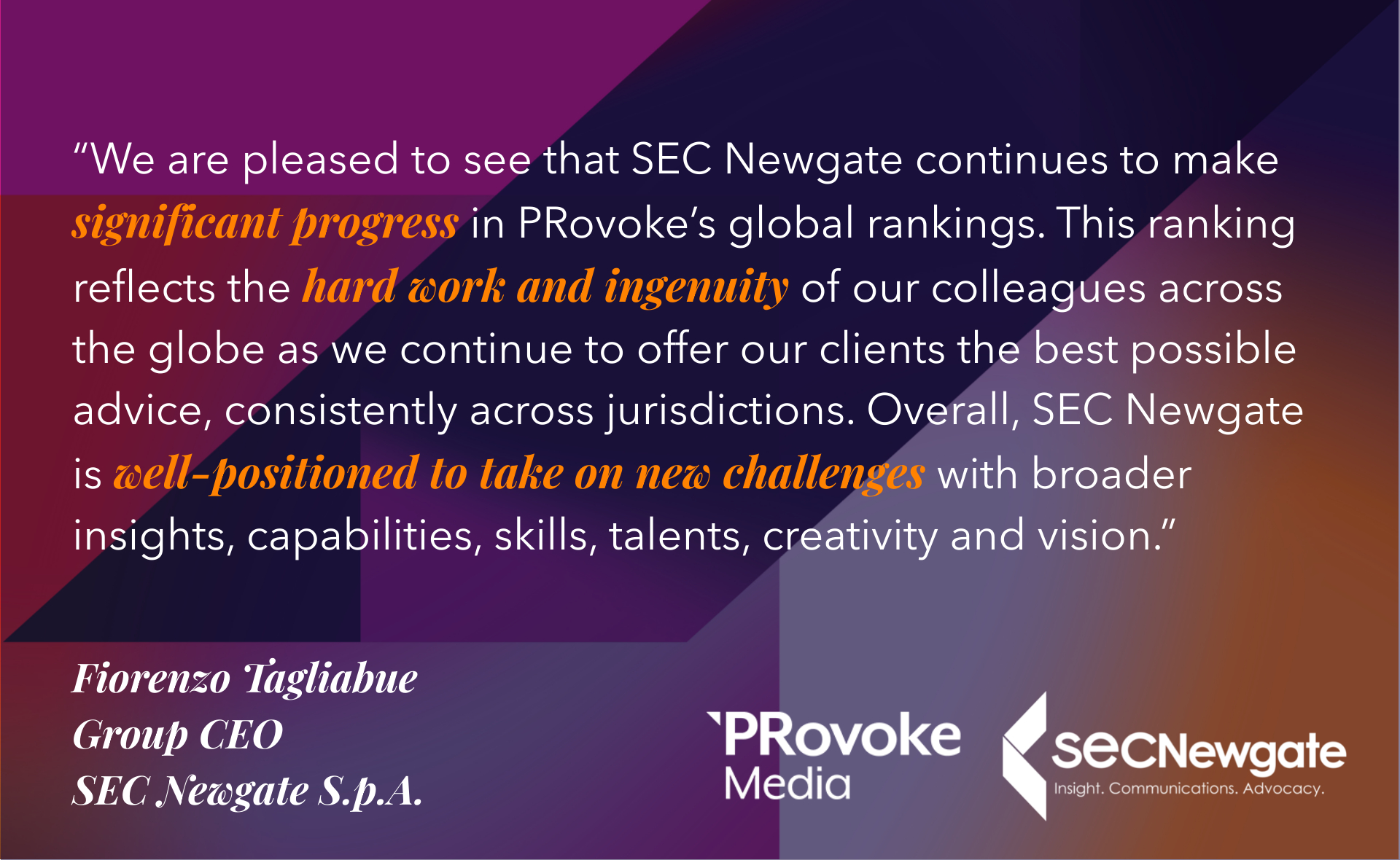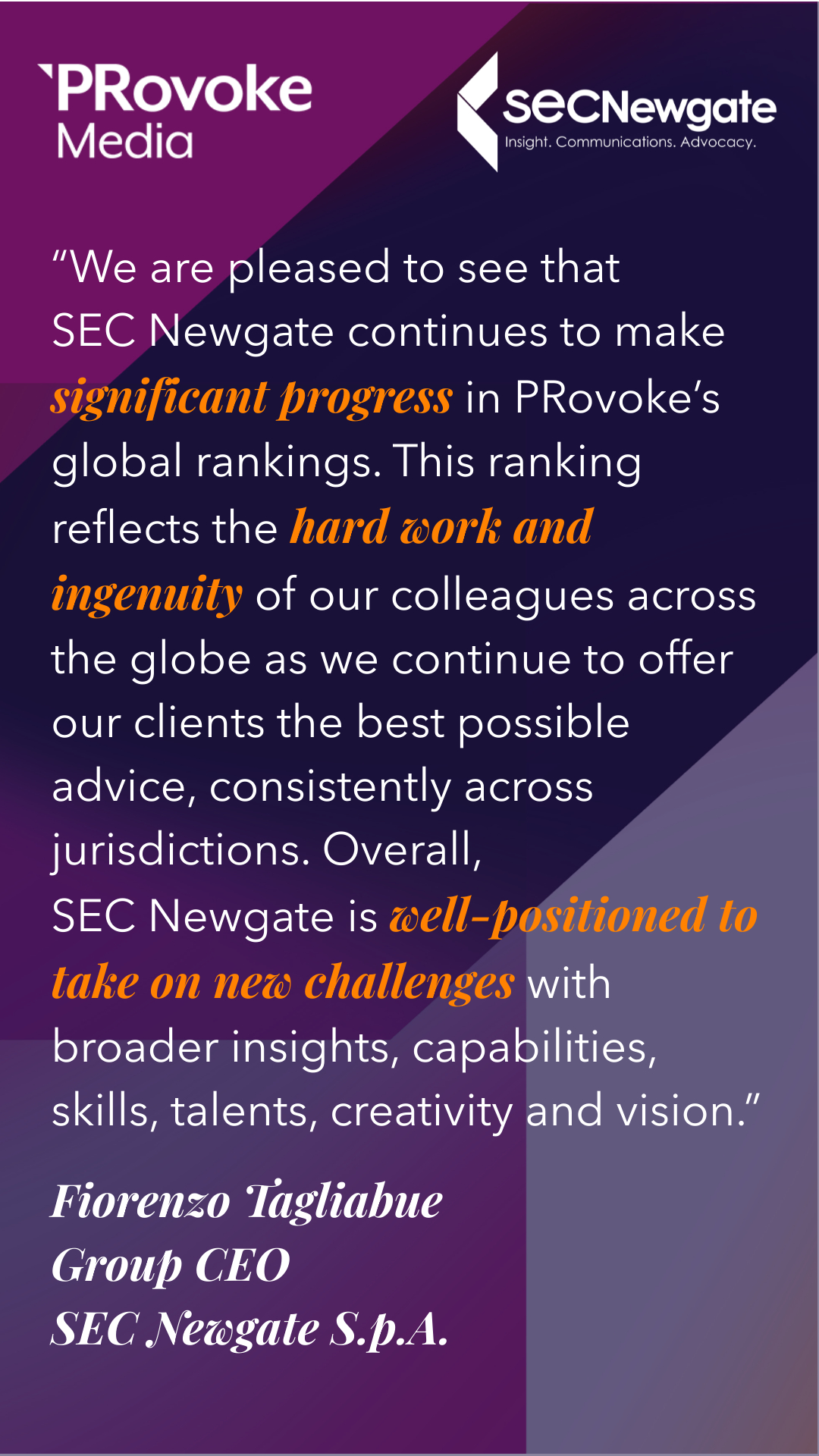 "We are delighted to see SEC Newgate's progress in the PRovoke rankings," Group CEO Fiorenzo Tagliabue said. "2022 was an exceptional year for our business which continued the momentum and substantial growth achieved in each of the last three years since the creation of SEC Newgate.
"This ranking reflects the hard work and commitment of our colleagues across the globe as we continue to offer our clients the best possible advice, consistently across jurisdictions.
"Our expanded footprint across the Americas has been a key element in this strategy and our global footprint and comprehensive, integrated offering enables us to solve and manage complex reputational and policy issues for our clients as they navigate an increasingly volatile macro-economic environment.
"Overall, SEC Newgate is well-positioned to take on new challenges with broader insights, capabilities, skills, talents, creativity and vision and we are working seamlessly to provide brand new offerings related to global events happening in the next 18 months."
SEC Newgate's performance was the combined result of a very solid performance across all of the Group's footprint, with very positive growth in UK, Italy and France. SEC Newgate also recorded an exceptional year in the US. Overall, the Group increased its capacity to serve clients across a wide international footprint and built on its efficiencies gained by sharing business practices. SEC Newgate believes that it will be these factors that remain pivotal as it increases its global portfolio.